I had a yen this weekend to cook a spatch (or spatchcock) chicken on the grill.
I've already blogged about cutting up a whole chicken, and spatching is similar: you cut out the backbone, pry out the front "keelbone" cartilage.  Then you whack the whole thing flat(ter) with a mallet.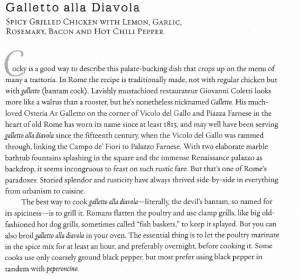 Harry sent me a recipe for a Roman spatched chicken dish which looked really good.  Marinate the chicken in olive oil, lemon, garlic, rosemary, and hot pepper flakes.  Spatch it, clamp it into a hot-dog griller, and grill for 30-35 minutes.
As it happened, Debbie was coming back from a business trip just in time to join me in eating it.
Really good.